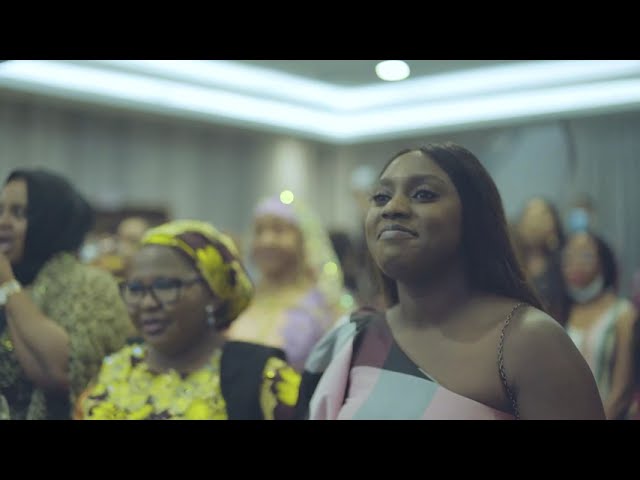 Countdown to the Nigerian General Elections
Agender35 Citizens Fund
Donate to sponsor up to 35 competent women running for office in 2023. Every Naira and Dollar counts!
Donate to help HER win!
Donate
Who We Are
ElectHER is a party-agnostic organization committed to increasing women political inclusion across Africa through Behavioural Change Communications, Community Building, Capacity Development, and increased access to Social, Human, Technological and Financial Capital.
From our founder
If you had a chance to change the world, what would you do differently? The opportunity cost of political apathy has simply become too high! Therefore, I encourage you to 'JOIN US' today, as we work to bridge the inequality gap in African democracy and push for socio-economic progression.
Our Core Programs
Our mission is to address the under-representation of women, by democratising politics for women to Decide, Run and Win elections across in Africa.
Learn more
Agender35
Our targeted approach to ensuring better outcomes for women in the Nigerian 2023 general elections with a three-point agenda designed around direct candidate support, policy influencing, and citizen engagement.
Learn more
ElectHER Future Lawmakers Programme (EFLP)
A first-of-its-kind legislative and leadership development fellowship for aspiring female lawmakers across Africa, aimed at identifying, equipping, and enabling the next generation of progressive female lawmakers on the continent.
Learn more
DecideToRun
Through access to resources, information, collaboration, network building, opportunities… we are building the largest community/ecosystem for women interested in running for office at some point in their lifetime
Learn more
OBÌNRIN
With a successful first edition in 2023, we are deploying arts, entertainment & Culture as a tool to drive citizen engagement and social consciousness on gender equity, politics & elections in Africa
Driving thought leadership
Through ElectHER Policy & Data Centre; authored and guest articles, we are increasing access to public data and information on women, politics, governance, and elections in Africa.
Resource Hub
Looking for gender centric information on election, governance, and politics in Africa?
Access Hub
Subscribe to our newsletter
Subscribe to join our inspired community and receive email updates on our initiatives. We share exclusive resources to power your political aspirations too.
Change
Updates from ElectHER
Follow our story, our journey and our impact as we shape the future of African democracy, one woman at a time.